Enso allows Henkaku to stay permanently on the Vita even after shutting it down. This means the PS Vita will remain "hacked." This guide install Enso for those who downgraded/upgraded their Vita to 3.65.

Files Needed
Enso for 3.65: GitHub Link 
Step 1: Install H-encore.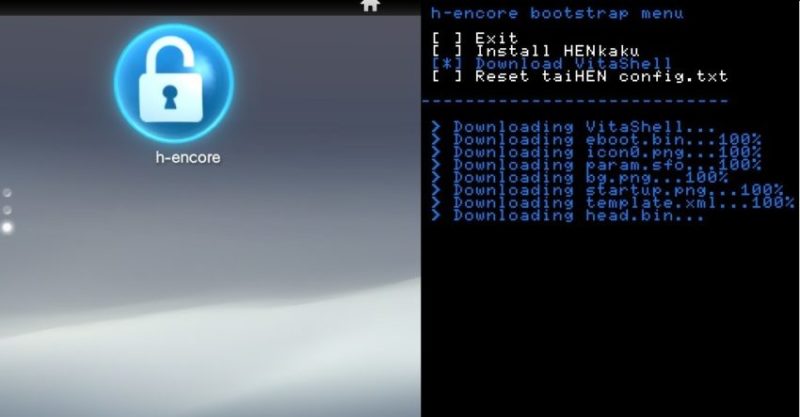 See my guide here to install H-encore.
Make sure you downloaded and install Vitashell.
Do not reboot or shut down your Vita, otherwise you will have to launch H-encore again.
Step 2: Download and Transfer Enso.

Download Enso for 3.65 and Launch Vitashell.
Press Select to bring up the FTP server information.
Transfer the ENSO.vpk through FTP to any folder in ux0 (I usually create a VPK folder).
Step 3: Install ENSO.

Install Enso in the folder it was transferred to.
Press X to confirm installation.
Go back out to the home page and go to Settings.
Go to Henkau Settings and Enable Unsafe Homebrew.
Step 4: Go Back to the Home Page and Launch Enso.

Go to the Home page, scroll down, and launch Enso.
Press O to accept the terms and conditions.
Press X to start the installation process.
Once installation is complete, press any button to reboot (this may take a while).
Now when booting up you should see the Enso logo instead of the PlayStation logo.
In Settings/System Information you should see two Chinese Characters next to your firmware number.

Step 5:  Spoof Firmware.

Go to Settings, Henkaku Settings, and then Spoofed Version.
Make sure Enable Version Spoofing is checked.
Enter the newest firmware, which is 3.70.
The next two steps are for those who used Modoru to downgrade their Vita and want to load their previous hacks.
Step 6:  Delete ux0:tai.

Launch VitaShell and to go ux0:tai.
Highlight the tai folder in ux0 and press Triangle and then X on delete.

IF your old renamed tai folder is in ux0, rename it back to tai. Else move on to step 7.
Step 7: Rename old Tai folder.

In VitaShell go to ur0:tai if your renamed folder used to be ur0:tai.
Highlight boot_confiq.txt, press Triangle and then Copy.

Go back to your old tai folder (I renamed mine T), highlight the .., press Triangle and then Paste.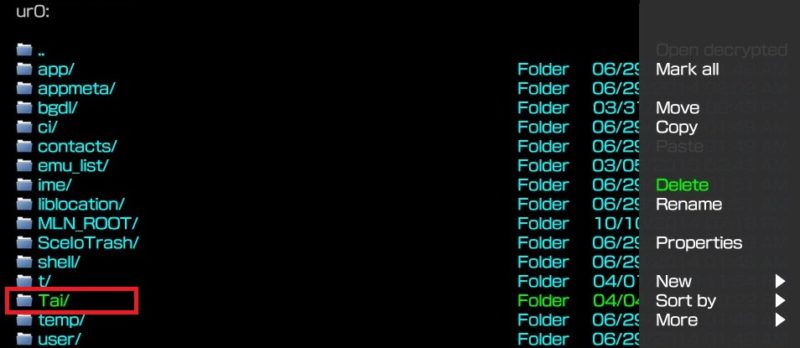 Press O to go back then highlight tai, press triangle, and then Delete.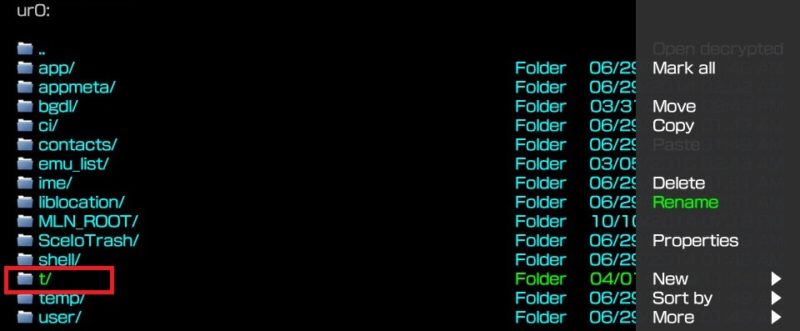 Rename the original tai folder (T in my case) back to tai (press triangle and then Rename).
Press Start and then Reboot.