The LOLIcon plugin allow users to overclock or underclock the CPU and GPU of the Vita. This can lead to better game play through faster loading and/or more Frames per Second (FPS). LOLIcon will affect all applications on the Vita. However, this will come at the expense of a reduced battery life and could generate more heat depending on the settings.

Files Needed
AutoPlugin: GitHub Link
(Optional)LOLIcon : GitHub Link 
Step 1:
Download and Install Autoplugin.vpk.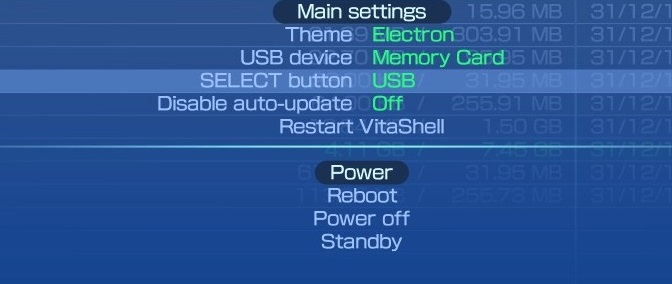 Launch Vitashell and press Select to set up USB connection.
On PC, download the autoplugin.vpk plugin from Github and put it any folder. (I created a folder called VPK.)
Press O to cancel the USB connection.
In VitaShell, go inside the folder you put autoplugin in and press X on Autoplugin.vpk to install it.
Step 2: Search for LOLIcon.

Launch Autoplugin.
Go to Plugins for Vita, Install Plugins.
Click X on LOLIcon to install it.
You will get a message saying it was installed.
Press START to exit AutoPlugin, it will reset your Vita.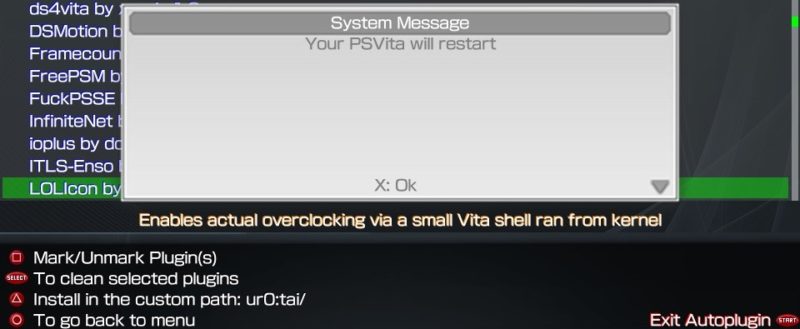 Step 3: Save LOLIcon Settings.

Press SELECT + UP to open up LOLIcon.
Go to Oclock Options, and select the OVERCLOCK preference by pressing LEFT or RIGHT.
Press O to go back, and if that's all you want to change press X on Save as Default.
Press SELECT + DOWN to close LOLIcon.
Otherwise move on to the next optional step.
Step 4: Additional Settings (Optional).

Other Settings in LOLIcon includes:
ODS Options:

Show FPS and Battery Percentage by Pressing X.
These will appear at the top left corner (with the same font as the LOLIcon option) and will appear during a game.

Ctrl Options:

Press X on Button Swap to switch the X to O (this is for Japanese Vita where O is to confirm instead of X).

Exit Game:

Will close the current game if one was launch.

Suspend Vita will put the Vita to Sleep.