This guide will allow PS Vita users to hack the PS Vita on firmwares 3.65 or higher by installing H-Encore2. The FinalHE will automatically install all the necessary files for H-Encore2 on the PS Vita. The PS Vita must be on at least firmware 3.65 and have a PSN account linked. If you never logged into your PS Vita before, just log into the PS Store ONCE. That's all it takes to link your account.
Step 1: Unzip and Install all Files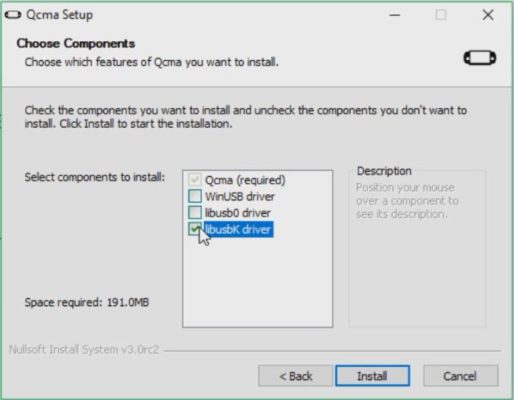 Unzip the FinalHe file and run Qcma_steup-0.X.X.exe.
Select the libusbK driver when installing Qcma.
Step 2: Run QCMA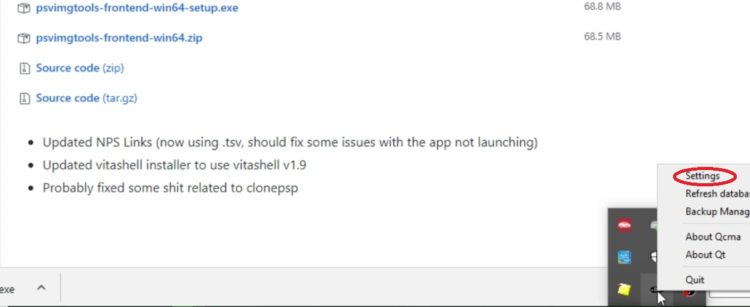 Qcma will appear in the system tray on the bottom right corner.
Right click on the Qcma icon and go to settings.
Step 3: Set up QCMA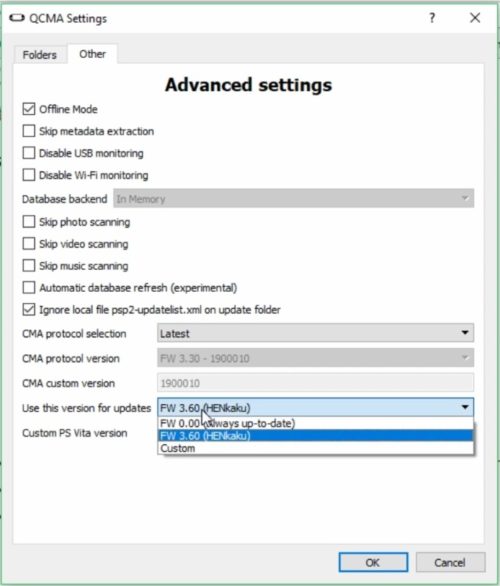 In the settings, make sure to select the correct firmware on your Vita.

Select FW 0.00 (Always up-to-date) since you are on 3.70+.

Click OK.
Step 4: Run FinalHe.exe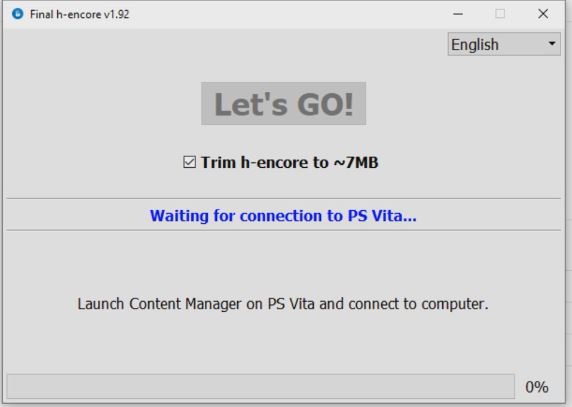 Double click on the FinalHE.exe icon and click on the Start button.
Your firewall might block FinalHE from running, this is normal, just run it anyway.
Check Trim h-encore to ~7MB if you want to save some space.
Connect the PS Vita to your PC.
Step 5: Connect Vita to FinalHe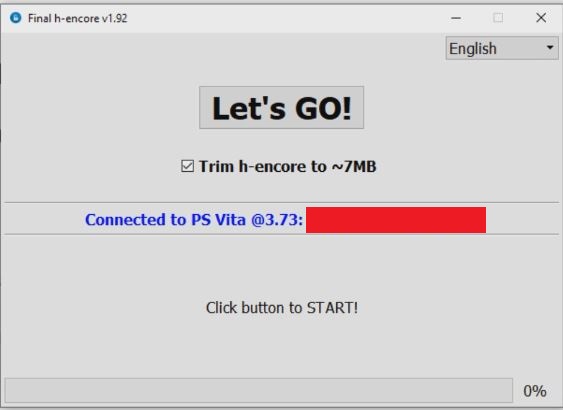 On the Vita, open Content Manager.
Click on Copy Content, and USB (If USB connection does not work, try the WiFi).
Go back to your PC and FinalHe, it should now say Connect to PS Vita.
Step 6: Start FinalHe.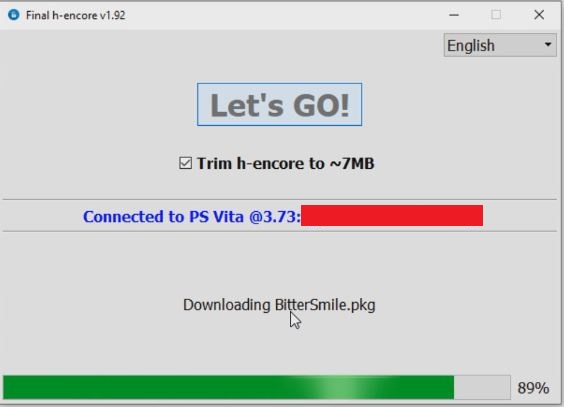 Click on the Let's GO! button.
Wait for FinalHe to finish.
Step 7: Copy H-Encore2 to PS VITA/APP.

In the PS Vita, select Applications/PS Vita/ H-Encore2.
Select H-Encore2 and hit Copy (you won't have Vitashell as an option, this was from a previous hack I did).
Step 8: Go Back Out to the Home Page and Click on the H-Encore2 Bubble!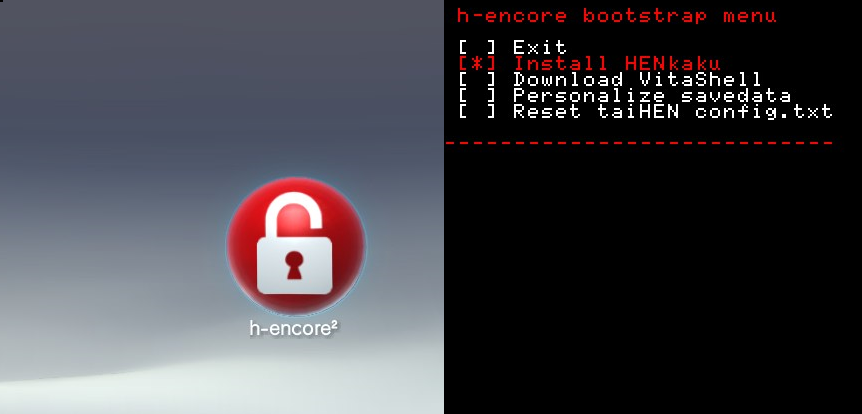 Go out to your HOME page.
Scroll down until you see the red bouncing H-Encore2 bubble.
Launch H-Encore2, scroll down to Install HENkaku press X.
Download VitaShell and press X (WiFi must be turned on).
Reset taiHen config.txt and press X, and then press X on Exit.
Step 9: Rejoice!
You have now installed Henkaku on your PSVita, but it will disappear if you reset or shut down your Vita.

If that happens, you just have to launch Hencore2 and install Henkaku again.
Continue to my next guide here to install the newest Moduro to downgrade your Vita to 3.60 or 3.65 so you can install ENSO, a permanent Henkaku.