The Osyscall6 plugin will allow the PS Vita to run new games or apps that requires a higher firmware (3.60+). Therefore, players can stay on 3.60 or 3.65 to have Enso and play newer games. This will replace the reF00d plugin, which previously did the same thing. If using PKGj, Osyscall6 will replace the compatibility packs and eliminate the need to download them.

Files Needed
Osyscall6: GitHub Link 
Step A: Removed reF00D.skprx.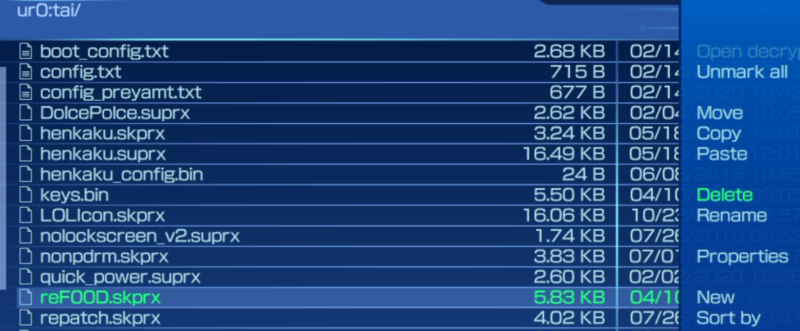 If you previously had reF00d installed then you have to delete it because it is incompatible with Osyscall6.
Go to the tai folder (mine is in ur0:tai, but it can be ux0:tai).
Highlight reF00d.skprx, press Square and then press Triangle.
Go to Delete.
Step B: Delete reF00D in Config.txt.
Go to the config.txt and highlight tai/ref00d.skprx.
You can delete it or rename it to Osyscall6 (since you are going to install Osyscall6).

Step 1: Download Osyscall6.

Download Osyscall6.
Launch Vitashell, press START and make sure SELECT button is set to USB.
Step 2: Transfer Osyscall6 to Tai Folder.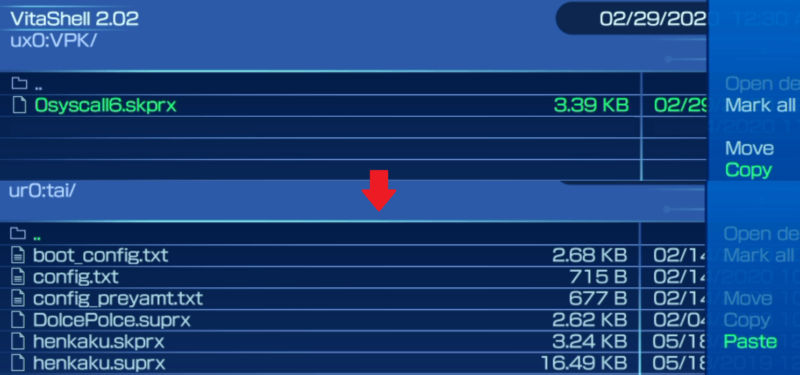 After transfer is complete, press SQUARE on Osyscall6.skprx.
Press TRIANGLE and then go to COPY.
Now go to your tai folder in either ur0 or ux0.
If you have both, it is best to just have the tai folder in ur0 and delete the tai folder in ux0.
Press X on the tai folder and while highlighting .. , press TRIANGLE to PASTE.
Step 3: Edit Confiq.txt File.

This step can be skipped if you did Step B and renamed reF00d.
Press X on the confiq.txt.
Highlight *KERNEL and press TRIANGLE and Insert Empty line.
Type in ur0:tai/0syscall6.skprx (0 is a zero, not the letter O).
Confirm the changes.

Step 4: Reboot the Vita.

While still in Vitashell, press START and then Reboot.
Test out Osyscall6 by launching something that requires a higher firmware.