You will need the items below to install H-Encore. The Auto H-encore will automatically install all the nesscary files for H-Encore on the Vita. Your PS Vita must be on firmware 3.65, 3.67, or 3.68 and have a PSN account linked. If you never logged into your Vita before, just log into the PS Store ONCE. That's all it takes to link your account.
Step 1: Unzip and Install all Files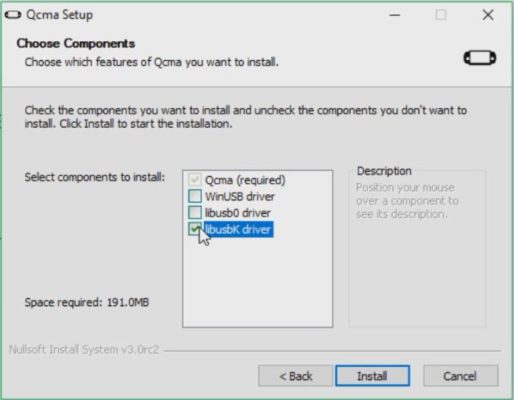 Unzip the Auto H-encore files and install Qcma.
Select the libusbK driver when installing Qcma.
Step 2: Run Auto H-Encore.exe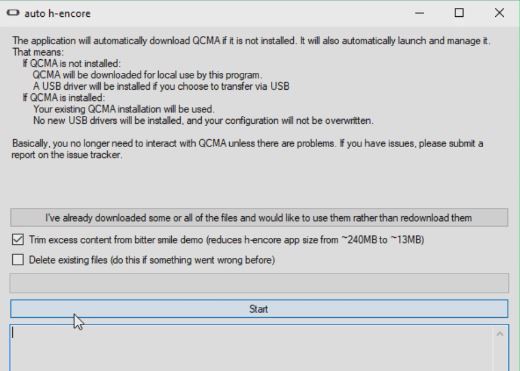 Double click on the auto h-encore.exe icon and click on the Start button.
Step 3: Connect Vita to QCMA.

A prompt will popped up asking to connect the PS Vita.
To do so, connect the USB cable to your Vita and go to Content Manager.
Select Copy Content.
Step 4: Wait for Unpacking to Finish.

Wait for the prompt to reach 100% unpacked.
Step 5: Copy H-Encore to PS VITA/APP.

In the PS Vita, connect to Content Manager.
Select Applications/PS Vita/ H-Encore.
Select H-Encore and hit Copy.
Step 6: Go Back Out to the Home Page and Click on the H-Encore Bubble!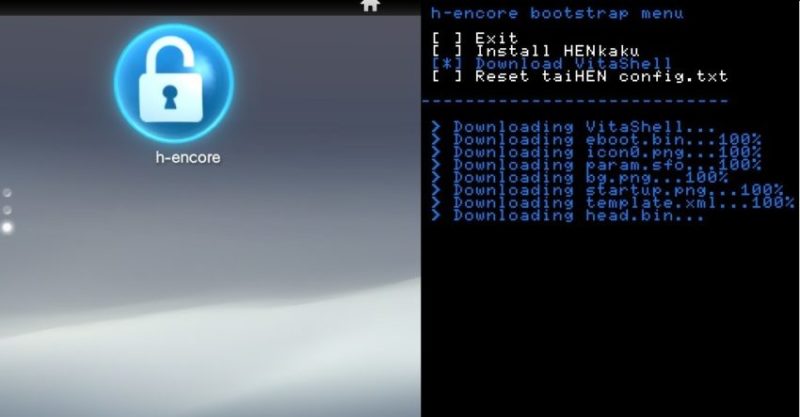 Go out to your HOME page.
Scroll down until you see the bouncing H-Encore bubble.
Launch H-Encore, scroll down to Install HENkaku press X.
Download VitaShell and press X (WiFi must be turned on).
Reset taiHen config.txt and press X, and then press X on Exit.
Step 7: Rejoice!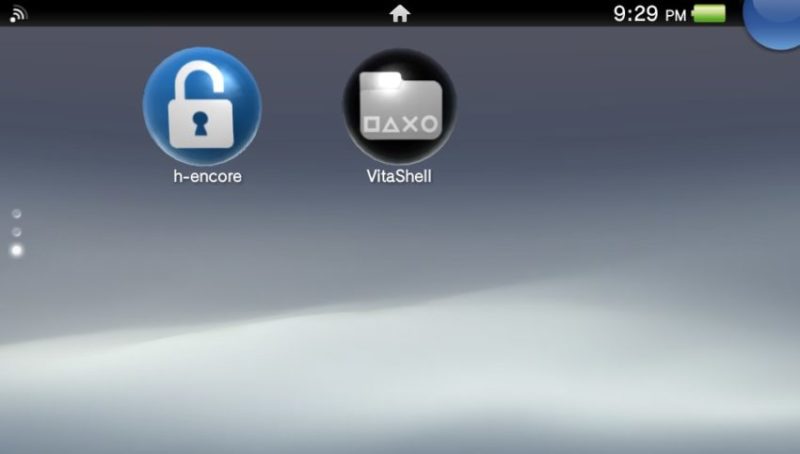 You should have VitaShell now. This app allows you to install other apps on your Vita.
Enjoy your hacked Vita, to see a pic by pic guide on how to install Enso, a permanent hack, see my next guide here.